Diversity in Portugal? You name it!
Golf and surf
Baroque and urban art
Rivers and beaches
Templar cities, castles and palaces
Prairies and mountains
UNESCO World Heritage sites
Villages filled with historic trains, cruises, tiles and stunning historic monuments
Gastronomy and of course, Wine
These are just some of the many examples of the vast and rich products that Portugal offers to its visitors, with numerous advantages:
Airports within the cities limits, around 20 minutes distances from the cities centres;
Welcoming country known by the hospitality of its citizens
Modern infrastructures prepared to host events and meetings, congresses, seminars, etc.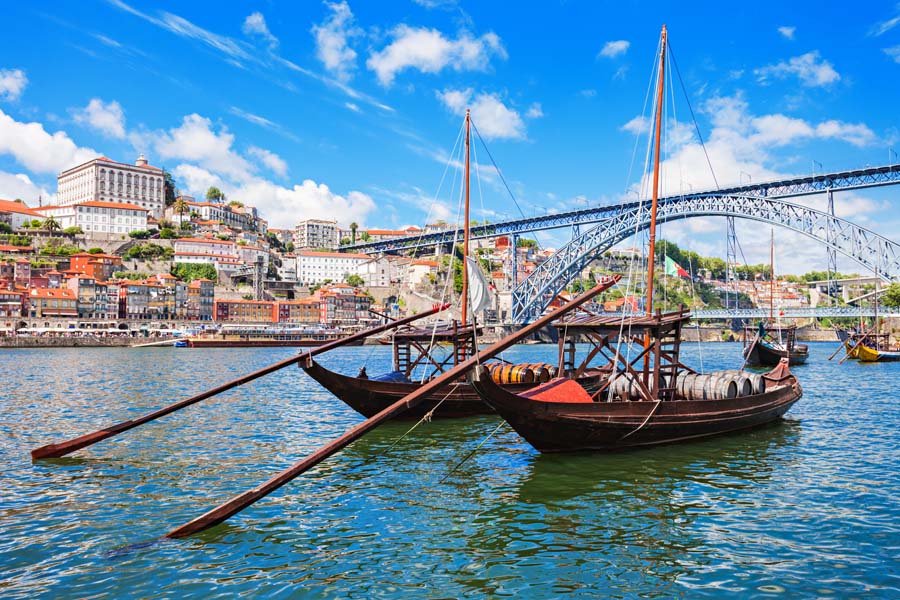 It is no coincidence that Portugal was distinguished in the World Travel Awards 2022 in 12 categories.
Porto, Lisbon and Madeira were considered the Best City Destination, the Best Metropolitan Seaside Destination and the Best Island Destination, respectively.
But a series of other distinctions were won by hotels, companies and national projects:
Best Adventure Tourism Attraction - Passadiços do Paiva
Best Airline to Africa - TAP Air Portugal
Best South American Airline - TAP Air Portugal
Best Classic Hotel - Olissipo Lapa Palace Hotel
Best Conservation Company - Parques de Sintra - Monte da Lua
Best Golf & Villa Resort - Dunas Douradas Beach Club
Best Luxury Business Hotel - Pestana Palace Hotel
Best Responsible Tourism Project - Dark Sky Alqueva
Best Boutique Hotel Operator - Amazing Evolution
Considered the "Oscars" of tourism, the World Travel Awards are awarded by professionals in the sector on a global scale, since 1993, distinguishing the work developed in the tourism industry, in order to stimulate competitiveness and quality in tourism.
To all of this, we add the mild climate, 3000 hours of sunshine a year and 850 km of splendid beaches bathed by the Atlantic Ocean.
Visit us: Portugal is the destination you can't skip!